On March 8th every year we celebrate panache, attitude and sprit of strength as we celebrate International Women's Day. Celebrating this global festival means celebration of Motherhood, Sisterhood and the importance of women in society to honor of these incredible people in our lives. Women's Day Celebration is all about celebrating the incredible powers of these divine women to the most.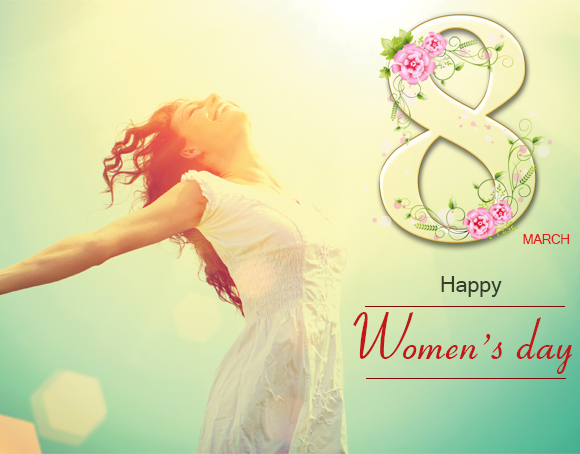 This day is celebrated from early 1900s when women started fighting for their rights and equal status to that of men in society. It first started in form of revolution when American women stared becoming more articulated about their injustice, rights and positions in the society. They organized a revolution against system which is gender biased to them; they fought it all alone for their common dignity in caste, culture and creed.
Approximately 15000 women in numbers have gathered at Town Hall situated at New York City in 1908, demanding for the equal right as that of men which includes right to vote, right to better wages and common status in all forms of society. They conducted a march in city to make people aware of this movement which later turned into revolution. They fought for the social justice for nearly about two years, and their struggles paid back in terms of right to equality.
Keeping an account on their struggles and what we achieved; one can clearly say that celebration of Women's Day is not only about cheering these incredible people but rather it has its own significance, struggles and history. Women's Day celebration can be emphasized with some beautiful celebration ideas, it is very prominent day in the history of mankind and therefore it must be celebrated in a spirited manner.
In few countries on the occasion of International Women's Day there is a public holiday, as it reflects the humongous respect to half power of this vast universe. It is a way to celebrate this special day with families to make it even more special. But this is restricted to very few countries like Kazakhstan, Mongolia and Armenia; others have to look into that and follow their imbibed footprints so that this day rises like a prominent star in calendar of year.
You may get amazed by knowing that purple is the legitimate color of the International Women's Day. This color is adopted as a symbolism of lawfulness and nobility. Purple color has its own significance in the year's long struggle of women that started in early 1900s. With this color we can pay tribute to women in our lives, celebrating this special day with gifts of purple color or even purple flowers can certainly make your Women's Day special.
Toxic gender stereotype must be cleansed off, to get a perfect aroma of equality among men and women working in tandem. This can certainly transform the world into ideal society which is very necessary for creating equality, fraternity and liberty in community. On the occasion of Women's Day stand as one and deliver for the betterment of women in your lives. Make a beautiful world of equality, fraternity and liberty to them. Make a world full of opportunities where they can fly to the height they wanted.