The World is evolving, more of us are helping woman to fight for themselves and their dreams. And, in fact these little acts will add on to a bigger one day. All we need to do is to keep moving forward with the same state of mind.
One such small step also comes from the world of art and cinema. Movies have indeed a great impact on the state of our mind. There are times, when we actually start feeling the passion and zeal to do something just looking at the unreal characters standing in front of our eyes and we get so much so inspired that we feel an inner zest for doing something that we have just seen.
Many of women-centric movies have been made in the past both in the Hollywood and Bollywood that has inspired masses. We must keep a list of inspiring women-centric movies prepared that can touch the chords of our hearts and inspire us for doing what is real, what is necessary and what is important for a coherent living.
Here is a filtered and précis list of women-centric inspiring movies that one must watch in their lifetime….
1. Queen – Kangana Ranaut
This one is a piece of inspiration for the women who are believed to think that, without men they can have no life at all. Kangana has beautifully conveyed the message that love is not just about being in a cage and following somebody else's path. The movie teaches that one should walk on his/her own path and savour the beauty of life no matter what.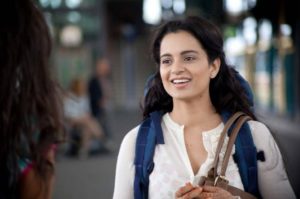 2. English Vinglish – Sridevi
Sridevi had portrayed the character so finely that you will fall in love with it. A middle aged woman decides to fight for the ridicules made to her self-confidence and her way of being under the protected layer of her family. The lesson is deep rooted and ones understood will make you realize the about the sacrifices a woman make in improving the life of people around.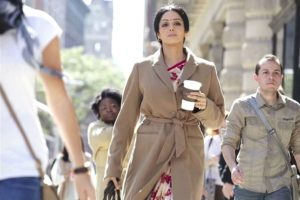 3. Aitraz – Kareena Kapoor
The story is about a woman who skilfully and gently helps her husband fight all the bottlenecks in his life. The power of her conviction and faith, gives her husband all the courage to fight for her innocence. This is a worth watching piece of art that portrays the velour of a woman.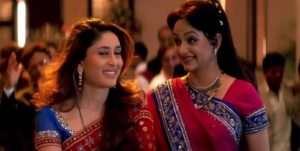 4. Swades – Gayatri Joshi (Gita)
The beautiful character of a school teacher in a small village, portrayed by Gayatri Joshi is so inspiring that it will compel you on thinking about the issue that she had tried to emphasize on, all through the movie. Everyone should at least watch this movie to learn about the power of woman.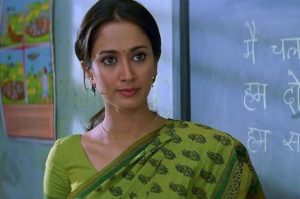 6. Arth – Shabana Azmi
This is the story of a woman and how she dares to take it as a challenge and makes an identity for herself. Her director husband dumps her for another woman but she does not get disheartened and makes a brighter path for herself. You will get to learn a lot from this movie and clear all the prejudices about the power of a woman.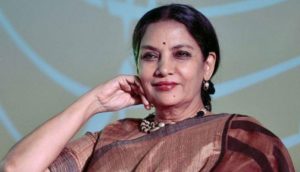 7. Kahaani – Vidya Balan
You can see the immense invincible power of a woman that cannot be subjugated in any case. Irrespective of the fact that she is pregnant, she goes on a mission to search for the murderer of her husband. You will definitely be inspired for the courage that the lady in the movie portrayed by Vidya Balan, has shown throughout her journey.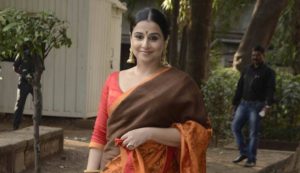 8. Angry Indian Goddesses – The whole ensemble cast
This one is a story about a girl gang who meet up all together in Goa to celebrate the bachelorette of one of their friends. And, one should not miss on watching whatever happens in the aftermath of the party. So, if you want to watch the velour of woman, you must once watch this movie.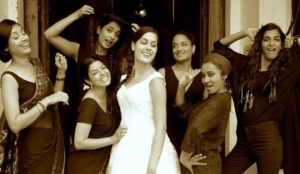 9. Highway Alia Bhatt
The character of Veera played by Alia Bhatt is something that has ably shown the ugly angle of the society. The girl, who is kidnapped, feels more comfort with her kidnapper than she used to feel at her home. This incidence of her life gathers her courage to speak against the abuse that she had faced during her childhood.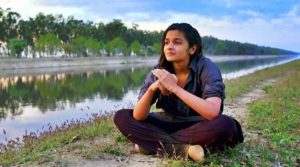 10. Nil Battey Sannata – Swara Bhaskar
This one is an extremely empowering story of a house help that Swara Bhaskar had played very beautifully, who in spite of all the financial and emotional stresses is determined to get her daughter educated. She crosses all the boundaries in her endeavour and finds out a way of making her daughter understand the importance of education.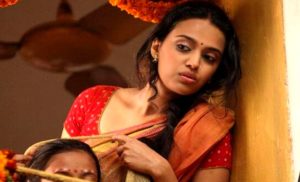 These are some of the Bollywood movies that have filled the hearts of many out there with lot of zeal to something for helping woman to show up their real worth. Go and watch these movies and you will come to realise the real worth of a woman.
Read More About Us – Most Inspirational Women Worldwide