Can you ever imagine that you are trying to find out an auto Rickshaw and a woman driver appears? Not, often and not actually!! There are certain fields that women cannot usually think of entering, some of which are electrician, passenger bus, criminal detective and there are many such particularly in the Indian society. But thanks to the courage of some of the women who have dared to change the direction of the wind and smashed against all such long living practices.
Although, women are daring to get rid of all such taboos which stop them from showing their actual talent, but still, there exist in the society a number of the fields which are still male dominated. But thankfully, those women who have dared to break the monotony and the underlying stereotype have given courage for many generations to come.
Here is a precise list of the unusual fields for women in which they have unconventionally broken all the boundaries and have come up strong giving hope to an inclusive growth of the society….
1. Biker
We have most seen men flaunting their styles in which they ride their bike and the women sitting at the back cheering him up. Most women are comfortable with the arrangement there are a few of them who thought of breaking the stereotype.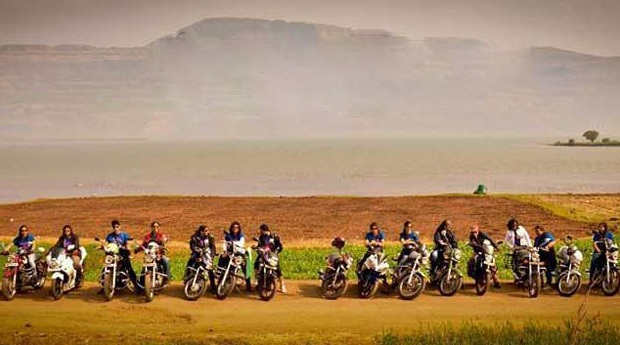 "Bikerani group" is a group that encourages female bikers which also works to encourage more women from different parts of the country to learn biking and show the world that nothing is for "men" or "women".
2. Sports Media
Although, there are lot of women working in the field of media but the sports media is generally not considered as a cup of tea for the women. A sport has always been considered as a man thing and that a woman cannot dare to do something great in the field. Women area always considered to cover the lifestyle section!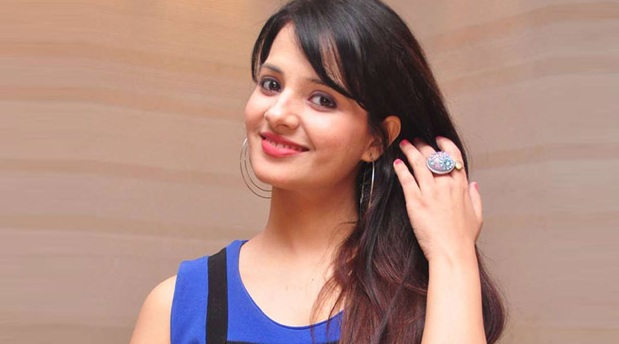 But gradually the trend is changing and more and more women are coming out to show interest in the field with good knowledge of sports. One of those women is Mayanti Langer who has entered the field with all the courage and perseverance. She is a sports journalist with ESPN and she has shown a great interest in football. She also had covered FIFA world cup 2010 for her channel, 2011 cricket world cup and commonwealth games in 2010.
3. Disco Jockey
This field is an unconventional one for women and has been looked upon as part of the men fraternity. No one could ever imagine a woman a woman Disco jockey. But the world is growing and women are getting courage for doing what they like.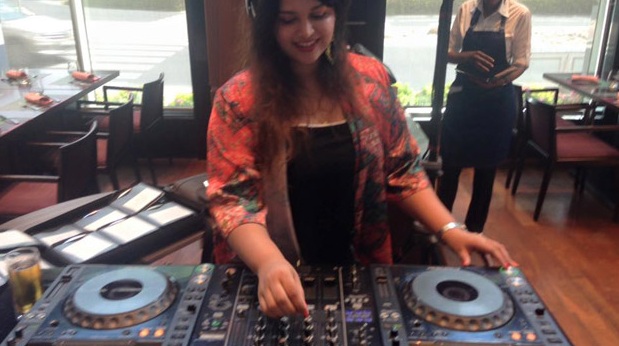 DJ Arlene Gomez is the first female DJ of Bangalore and she started her career at the age of 18 out of here passion. And, this has really proved to be an exceptionally daring approach for living life the way you want. She is now, India's one of the most well known female jockeys and she had performed in many parts of the worlds breaking all the boundaries.
4. Bus driver
And, it's hard for all of us to even imagine a female bus driver, driving you to the next corner of the city. Because women are considered not that intelligent and strong to drive a bus! The transports industry too is a male dominated industry and if you can hear a woman driving a bus that can be considered as the symbol of the world going on the path of success.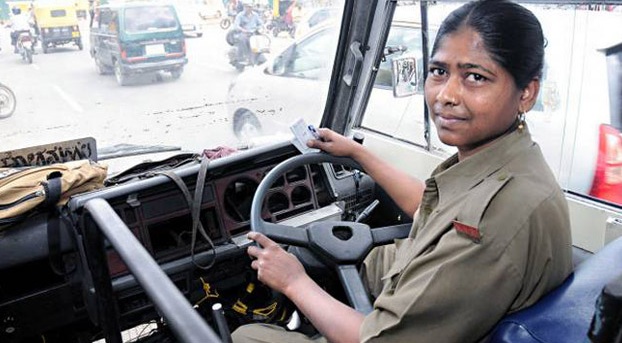 Prema Ramappa Nadapatti is one such iron lady who dares to take up the career and break the stereotype. Off course that way she is doing well for herself but she is also doing well for the society by giving woman to take up the career without any fear. In Bangalore, she is the only BMTC bus driver. She took up the career when her husband passed away so as to support her family. For here daring step to choose the career of a bus driver she often is referred to as "Daredevil".
5. Private Detective
Often in our society, parents worry, if the girl steps out of the home at night because it's not that safe for them. There are number problems they can get stranded into!! And, with this kind of society setup and such mentality of women it's hard to imagine a woman detective. The job needs one to spend a great chunk of the time spending out at night.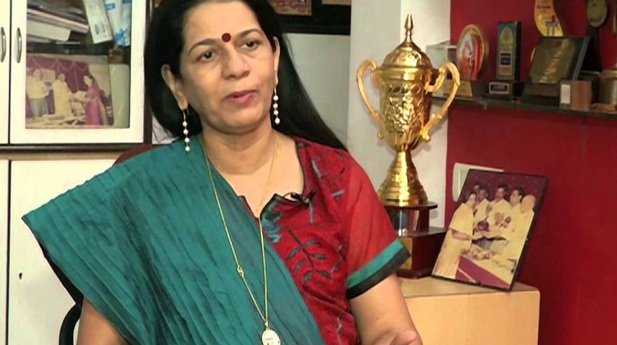 But, Rajni Pandit has broken the stereotype and has become Maharashtra's first private detective. It was during her college time that she resolved her first case and gradually with the support of her family she became a private detective. She had also started her detective centre in 1991 named Rajni Pandit Detective Services. Till now in her career she had solved around 20 cases and had worked with around 30 detectives.